WE ARE COMMITTED TO THE FREEDOM OF ALL POLITICAL PRISONERS.

these are but few of those who have stood for the liberation of their people, and have been indelibly marked for their devotion to justice.
Write a letter to them - learn about their lives. Send proof that you sent a letter, and we will cover your postage, and send you a piece of art made by a member of our organization. Email 0timeeverlasting@gmail.com or felixk24@gmail.com for more information.
Questions about how to send your letter/what to say? Click
HERE
Mumia Abu-Jamal
Smart Communications/PADOC
Mumia Abu-Jamal AM 8335
SCI Mahanoy
PO Box 33028
St Petersburg, FL 33733
"As a 15 year-old spokesman for the Black Panther Party in Philadelphia, Mumia Abu-Jamal was targeted by the FBI's COINTELPRO program for "surveillance" and "neutralization", or assassination. A few years later Mumia was an award-winning radio journalist, the "voice of the voiceless" and outspoken defender of the MOVE organization. He is serving a life sentence for allegedly shooting a police officer."
http://www.freemumia.com/wp-content/uploads/2018/03/MumiaFactSheet20180321.pdf
Leonard Peltier #89637-132
USP COLEMAN I
P.O. BOX 1033
COLEMAN, FL 33521
"Leonard Peltier is an imprisoned Native American considered by Amnesty International, the Southern Christian Leadership Conference, National Congress of American Indians, the Robert F. Kennedy Memorial Center for Human Rights, Archbishop Desmond Tutu and Rev. Jesse Jackson, among many others, to be a political prisoner who should be immediately released.
Leonard Peltier was convicted for the deaths of two FBI agents who died during a 1975 shoot-out on the Pine Ridge Indian Reservation. Mr. Peltier has been in prison for over 29 years.
The Wounded Knee occupation of 1973 marked the beginning of a three-year period of political violence on the Pine Ridge Indian Reservation. The tribal chairman hired vigilantes, self titled as "GOONS," to rid the reservation of American Indian Movement (AIM) activity and sentiment. More than 60 traditional tribal members and AIM members were murdered and scores more were assaulted. Evidence indicated GOON responsibility in the majority of crimes but despite a large FBI presence, nothing was done to stop the violence. The FBI supplied the GOONS with intelligence on AIM members and looked away as GOONS committed crimes. One former GOON member reported that the FBI supplied him with armor piercing ammunition.
Leonard Peltier was an AIM leader and was asked by traditional people at Pine Ridge, South Dakota, to support and protect the traditional people being targeted for violence. Mr. Peltier and a small group of young AIM members set up camp on a ranch owned by the traditional Jumping Bull family."
https://www.whoisleonardpeltier.info/home/faq/
Veronza Bowers, Jr.
#35316-136
FCI-2, P.O. Box 1500
Butner, NC 27509
"In 1973, Veronza was convicted in the murder of a U.S. Park Ranger on the word of two government informers, both of whom received reduced sentences for other crimes by the Federal prosecutor's office. There were no eye-witnesses and no evidence independent of these informants to link him to the crime. At his trial, Veronza offered alibi testimony which was not credited by the jury. Nor was testimony of two relatives of the informants who insisted that they were lying. The informants had all charges against them dropped and one was given $10,000 by the government according to the prosecutor's post-sentencing report. Veronza has consistently proclaimed his innocence of the crime he never committed — even at the expense of having his appeals for parole denied — for which an admission of guilt and contrition is virtually required — he insists on maintaining his innocence."
www.veronza.org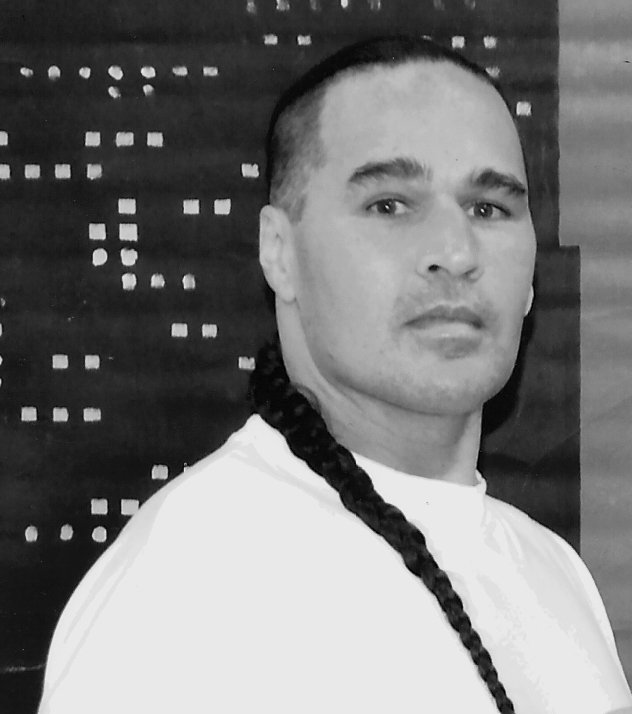 Byron Chubbuck # 07909-051
USP VICTORVILLE
U.S. PENITENTIARY
P.O. BOX 3900
ADELANTO, CA 92301
"Oso can only receive letters, cards, postcards, photos (not polaroid), (you might wanna copy your writings though as he does not seem to receive all that's sent to him). He can not receive gifts or cds. Books/magazines (subject – Aztlán) must be sent from a bookstore (Amazon.com or allbookstore.com books) - NO HARDCOVERS. Newspaper articles are not allowed however xerox copies of the articles are allowed.
Yona Unega is a wolf clan Cherokee/Choctaw raised in New Mexico, his Cherokee name is Yona Unega and he became known by the authorities as "Robin the Hood" after the FBI and local gang unit APD officers learned from a CI that Yona Unega was robbing banks to send thousands of dollars with of supplies to the Zapatista Rebels of Chiapas on a regular basis during 1998 and 1999. He is now serving 80 years for bank robbery, aggravated assault on the FBI, escape and firearms charges."
https://freeosoblanco.blogspot.com/p/the-case-robin-hood_9.htm
Amil Abdullah Al-Amin #99974-555
USP Tucson
P.O. Box 24550
Tucson, AZ 85734
United States
"Jamil Abdullah Al-Amin, formerly H. Rap Brown, was a black liberation leader serving as the chairman of the Student Nonviolent Coordinating Committee and late the Justice Minister of the Black Panther Party.
On March 16th, 2000, Fulton County Deputy Sheriff Ricky Kinchen is shot and later dies, while another deputy Aldranon English is wounded after being shot by a man outside Imam Jamil's store. English identified the shooter in the March 16 incident as Imam Jamil, yet testified that he shot the assailant—who "had grey eyes"—in the exchange of gunfire. Imam Al-Amin's eyes are brown, and he had no gunshot injury when he was captured just four days later.
Imam Jamil is arrested in Lowndes County, Alabama, following a four-day U.S.-wide manhunt. A grand jury in Atlanta indicts Imam Jamil for murder in connection with the shooting death of deputy Kinchen the previous month. He is indicted on one count of murder, four counts of felony murder, two counts of aggravated assault and six other lesser charges. The State of Georgia announced that it planned to pursue a death penalty conviction of Imam Jamil.
In June 2000, Otis Jackson, 26, confessed to killing the police officer, but later recants. Imam Jamil's defense team is not informed about it. Despite this fact, Al-Amin was found guilty and sentenced to life in prison plus 35 years with no possibility of parole. Imam Al-Amin has been subjected to segregation including eight years in solitary confinement at the infamous federal "Super Max" prison in Colorado. Despite the fact that his charges are state charges, he is punitively held in the federal prison system, far away from his family."
https://prisonersolidarity.com/prisoner/jamil-abdullah-al-amin-imam
Sundiata Acoli #39794-066 (Squire)
FCI Cumberland
Federal Correctional Institution
P.O. BOX 1000
Cumberland, MD 21501
"Sundiata Acoli (born in 1939, as Clark Edward Squire), a New Afrikan political prisoner of war, mathematician, and computer analyst, was born January 14, 1937, in Decatur, Texas, and raised in Vernon, Texas. He graduated from Prairie View A & M College of Texas in 1956 with a B.S. in mathematics and for the next 13 years worked for various computer-oriented firms, mostly in the New York area.
During the summer of 1964 he did voter registration work in Mississippi. In 1968 he joined the Harlem Black Panther Party and did community work around issues of schools, housing, jobs, child care, drugs, and police brutality.
In May 1973, while driving the New Jersey Turnpike, he and his comrades were ambushed by N.J. state troopers. One companion, Zayd Shakur, was killed, another companion, Assata Shakur, was wounded and captured. One state trooper was killed and another wounded, and Sundiata was captured days later.
After a highly sensationalized and prejudicial trial he was convicted of the death of the state trooper and was sentenced to Trenton State Prison (TSP) for life plus 30 years consecutive.
Upon entering TSP he was subsequently confined to a new and specially created Management Control Unit (MCU) solely because of his political background. He remained in MCU almost five years, … let out of the cell only ten minutes a day for showers and two hours twice a week for recreation."
http://www.sundiataacoli.org/about
(Jalil Muntaqim)
Anthony J. Bottom
#77A4283 Sullivan Correctional Facility
P.O. Box 116
Fallsburg, NY 12733
United States
"Jalil became affiliated with the Black Panther Party at age 18. Less than 2 months before his 20th birthday he was captured with Albert Nuh Washington in a midnight shootout with San Francisco police. He was subsequently charged with a host of revolutionary activities including the assassination of two police in New York City. It is for this that he is currently serving a 25 years – life sentence in New York State. His case is known as the New York 3 case as his co-defendants include Nuh Washington and Herman Bell. He was also implicated in the San Francisco 8 case, and pled guilty to a lesser offense."
https://freejalil.com
Smart Communications/PA DOC
Joseph Bowen AM4272
SCI Fayette
Post Office Box 33028
Saint Petersburg, Florida 33733
*
Address cards/letters to Joe-Joe
.
FUNDS NEEDED
"You reach a point of rage in the hole, and then you got to come out of there. That's when you move to the extreme left,
the extreme right, or you self destruct. I used to teach the brothers how to turn their rage into energy and how to understand their situation. I don't threaten anybody. I don't talk to the pigs. I don't drink nothing I can't see through, and I don't eat anything that comes off a tray. When the time comes, I'll be ready."
https://prisonersolidarity.com/prisoner/joseph-joe-joe-bowen
Fred "Muhammad" Burton
Smart Communications/PA DOC - Fred Burton AF 3896 SCI
Somerset P.O. Box 33028
St. Petersburg, FL 33733
United States
"In 1970, Fred was accused and then convicted of participating in the planning of the murder of Philadelphia police officers. While the plan was allegedly to blow up a police station, what occurred was that a police officer was shot and killed allegedly by members of a radical group called "the Revolutionaries."
Only one witness, Marie Williams, who was the wife of co-defendant and primary actor, Hugh Williams, testified under duress as to the relationship between Fred and "the Revolutionaries." Fred was not accused of being at the scene of the crime. At Fred's trial, Marie Williams was compelled by order of the court to testify. Ms. Williams inculpated Fred by testifying that on one occasion, she had heard someone in her basement, a floor below her, say, "Let's off some pigs." She did not accuse Fred of making those statements. She only testified to Fred's presence at that meeting. Ms. Williams also testified that besides the one meeting, she had no knowledge of the content of the meetings.
Upon being sentenced to prison in 1972, Mr. Burton was automatically a target for the prison guards due to the racially charged atmosphere and the nature of the conviction. Mr. Burton became an organizer in prison and a teacher advocating for racial justice and religious freedom. Of the almost fifty years Mr. Burton has been in prison, thirty three of them have been in a maximum security facility. Eleven of those years have been spent in solitary confinement."
https://prisonersolidarity.com/prisoner/muhammad-burton
Romaine "Chip" Fitzgerald
BOARD OF PAROLE HEARINGS:
1515 "K" ST
SACRAMENTO, CA 95812
"Imprisoned since age 20, Romaine has spent the last 50 years behind bars due to his wrongful and hurtful actions in the death of security guard Barge Miller. He is now 71 years old. He is the longest confined former member of the Black Panther Party and has been eligible for parole since October 1976. Having taken part in numerous therapeutic and rehabilitative programs, Chip has not made excuses for his past behavior and has consistently accepted responsibility for the irreparable harm he caused. Despite numerous visits to the parole board, he has been repeatedly denied a release date. Despite his overall good prison record, these parole denials have continued since 2004, when a Board of Prisons Psychologist examined Chip and determined that he was "at a low risk of committing offenses" if released. Statistics for released prisoners in Chip's age group indicate that there is almost no chance that he would re-offend and be returned to prison."
Please write a letter to the Parole Board requesting the release of Romaine Fitzgerald. The following are guidelines to assist you.
Important points for letters to the Parole Board:
Eligible for parole since 1976, and has been denied over a dozen times since eligibility.




Has currently served more than 3 times the average sentence for the same offense.




Was 20 years old at the time of his offense/conviction and did not have the maturity that he has now at 70 years old.




70-year-old prisoners released have an extremely low recidivism rate.




Romaine Fitzgerald is a stroke victim, occasionally confined to a wheelchair, uses a cane, does not have the full use of his body, and certainly does not pose a threat to society.
https://www.freedom4chip.org
Mr. Freddie Hilton, a/k/a Kamau Sadiki
#0001150688
Augusta State Medical Prison
3001 Gordon Highway
Grovetown, GA 30813
"Kamau Sadiki is a former member of the Black Panther Party. At the age of 17 he dedicated his life to the service of his people. He worked out of the Jamaica, Queens office of the Black Panther Party. Having internalized the 10 Point Program and Platform, the 3 Main Rules of Discipline and 8 Points of Attention, Kamau used his knowledge to guide his organizing efforts within the Black Community.
Kamau worked in the Free Breakfast Program, getting up every morning, going to his designated assignment and cooking and feeding hungry children before they went to school.
On November 10, 2003, Judge Stephanie Manis sentenced Kamau Sadiki to life imprisonment for murder and ten (10) years to run consecutively for armed robbery after a Fulton County Superior Court jury found him guilty for the murder of Atlanta Police Officer James Green on November 3, 1971.
At the time of the murder, nineteen year old Kamau Sadiki was a member of the Black Liberation Army (BLA) which was led by John Thomas. Several members of the BLA, including Mr. Sadiki, left New York City and lived in the Atlanta area for a short period of time. On the night of the murder, two witnesses observed three black males run from a van where Officer Green sat at a gas station in downtown Atlanta. The witnesses failed to identify Mr. Sadiki from a photographic line-up. There was no physical evidence that implicated Mr. Sadiki. In 1971, the Atlanta police department closed the case as unsolved.
In 2001, following increased interest in terrorism, one such former BLA member gave a statement about the 1971 murder after being detained during a traffic stop. With no eyewitness testimony and no physical evidence, the State based its case entirely upon the statements of three former BLA members who were present in Atlanta at the time of Officer Green's murder. Mr. Sadiki was arrested in 2002 in Brooklyn, New York some thirty one (31) years later after the murder."
http://www.freekamau.com
Ruchell Magee #A92051 #T 115
California Medical Facility P.O. Box 2000
Vacaville, CA 95696-2000
United States
"Ruchell is the longest held political prisoner in the U.S., having been locked up since 1963. Politicized in prison, he later participated in the Marin County Courthouse Rebellion, the attempted liberation of political prisoner George Jackson. Ruchell Magee pled guilty to the charge of aggravated kidnapping for his part in the assault. In return for his plea, the Attorney General asked the Court to dismiss the charge of murder (Magee being the shooter of Judge Haley). Magee later attempted unsuccessfully to withdraw his plea, and was sentenced in 1975 to life in prison. He has lost numerous bids for parole. He has also worked tirelessly as a jailhouse lawyer, working on his own case and helping many other prisoners win their freedom."
http://www.itsabouttimebpp.com/Political_Prisoners/Release_Ruchell_Cinque_Magee.html
Dr. Mutulu Shakur #83205-012
FMC Lexington
P.O. Box 14500
Lexington, KY 40512
FUNDS NEEDED
"During the late sixties, Dr. Shakur was politically active and worked with the Revolutionary Action Movement (RAM), a Black Nationalist group which struggled for Black self-determination and socialist change in America. He was a member of the Provisional Government of the Republic of New Afrika, which endorsed the founding of an independent New Afrikan (Black) Republic and the establishment of an independent Black state in the southern U.S. Dr. Shakur also worked very closely with the Black Panther Party, supporting Lumumba and Zayd Shakur.
Dr. Shakur was charged under the U. S. conspiracy laws known as "Racketeer Influenced and Corrupt Organization" or 'RICO' laws (8 counts) with conspiracy to aid bank expropriation. The U.S. government alleged that Mutulu's political associates constituted a racketeering enterprise. Aiding in the escape of Assata Shakur (Joanne Chesimard)."
http://mutulushakur.com/site/
Edward Poindexter #27767
Nebraska State Penitentiary P.O. Box 22500
Lincoln, NE 68542
United States
"On April 17, 1971, Edward Allan Poindexter and David Rice, also known as Wopashitwe Mondo Eyen we Langa, were convicted of and sentenced to life in prison for the death of an Omaha police officer — a crime they did not commit. Rice and Poindexter's files later revealed that they had been targeted by the former and then-secret FBI operation COINTELPRO due to their affiliation with the Black Panther Party.
Nearly 50 years later, Ed Poindexter is still in prison and maintains his innocence. Despite overwhelming evidence that the Omaha Two were framed and wrongfully convicted, and despite a 1993 recommendation from the Nebraska Parole Board that Poindexter's sentence be commuted, the Board of Pardons so far has refused to take any action.
Ed has diabetes. He underwent triple bypass heart surgery in 2016. After several falls, he chooses to use a wheelchair. He has a cataract that makes it impossible for him to read. If you would like to write him a letter, it must be typed with 18 point or larger font. Put a large note on the envelope so that he knows that you are aware of his eye issues and have included a letter in a type that he can read. The Nebraska Department of Corrections does not plan to allow him to have surgery because "he has one good eye."" (Omaha World Herald)
https://sfbayview.com/2017/02/new-release-of-black-panther-file-reveals-fbi-rigged-investigation-of-murdered-policeman/
Reverend Joy Powell 07G0632
Bedford Hills Correctional Facility
P.O. Box 1000
Bedford Hills, NY 10507-2499
"As a pastor and a consistent activist against police brutality, violence and oppression in her community, Rev. Joy Powell was warned by the Rochester Police department that she was a target because of her speaking out against corruption. On many occasions, Rev. Joy had held rallies and spoke out against the police brutality and "police justifications" in Rochester NY. As a result, she was accused and convicted of 1st Degree Burglary and Assault.
An all-white jury tried her; the state provided no evidence and no eyewitnesses. Rev. Joy was not allowed to discuss her activism or say that she was a pastor. The person that testified for her was not allowed to tell the court that he knew Rev. Joy through their activist work and the church. Furthermore, Judge Francis Affronti promised he was going to give her a harsh sentence because he was biased against her. While serving a 16-year sentence for the conviction, a cold murder case was pinned on her. The trial was fraught with misconduct, yet she was convicted with the sole evidence being a tape allegedly of Joy rapping a confession. She was sentenced to 25 years to life for the second case and is seeking to appeal."
https://www.freejoypowell.org/contact/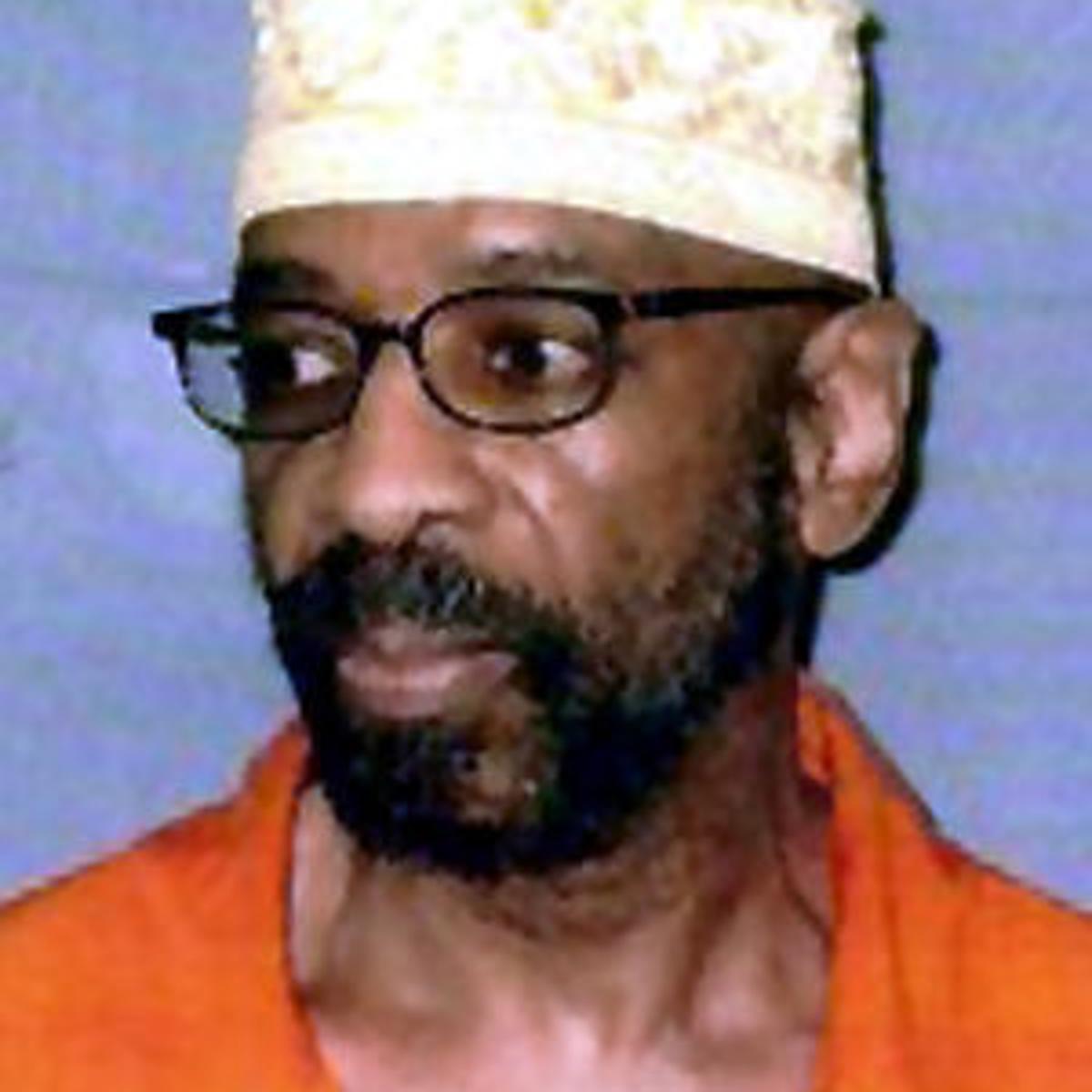 Smart Connections/PA DOC
Russell Shoats #AF-3855
SCI-Fayette PO Box 33028
St Petersburg, FL 33733
"Russell Maroon Shoatz
is a dedicated community activist, founding member of the Black Unity Council, former member of the Black Panther Party and soldier in the Black Liberation Army. He is serving multiple life sentences as a US-held political prisoner/prisoner of war.
Tensions were high in Philadelphia in the summer of 1970, as Police Chief Frank Rizzo had ordered a crackdown on militant groups in the run-up to the national convention of the Black Panther Party, scheduled to be held in the city on September 5, 1970. Tensions intensified when police killed an unarmed black youth. A retaliatory attack was carried out on a police station, killing officer Frank Von Coln and injuring one other. The shooting of Von Coln prompted a 2 AM raid on the Black Panther headquarters in North Philadelphia. After the raid, police officials allowed news photographers to take humiliating photos of the Black Panthers being strip-searched on the street.
Russell and four others, who became known as the "Philly Five", were immediately charged with the attack."
https://russellmaroonshoats.wordpress.com

Alvaro Luna Hernandez
#255735 James V. Allred Unit
2101 FM 369 North
Iowa Park, TX 76367United States
"Alvaro Luna Hernandez (Xinachtli) is a political prisoner of the State of Texas and the U.S. government. He is nearly 24 years into a 50 year prison sentence for an "aggravated assault" conviction stemming from a July 1996 incident in which he disarmed a Brewster County Sheriff attempting to shoot him. Alvaro vehemently denies the charge that he assaulted the Sheriff. To Mexican-Americans in the cities, slums, plains, deserts, and prison cages of the Southwest, he is a civil rights hero, a Chicano freedom fighter true to his barrio roots and eternally fearless in the face of injustice. For years, he has been internationally recognized by amnesty movements and human rights lawyers and experts as a U.S. political prisoner, yet inside the United States, the name Alvaro Luna Hernandez remains largely elusive on the lips of progressives and social justice advocates."
http://www.abcf.net/abc/pdfs/luna.pdf
Bill Dunne #10916-086
FCI Victorville Medium IP.O. Box 3725
Adelanto, CA 92301
"Bill Dunne is an anarchist political prisoner who was sentenced to 90 years in 1980 for his role in aiding in a jailbreak the previous year from King county jail in downtown Seattle, Washington. During the escape a shootout occurred and eventually Bill and two of his comrades were arrested. In 1983 Bill tried to escape from U.S.P. Lewisburg and for that he got an additional 15 years, 7.5 years of which were to be spent in the control units at U.S.P Marion. Bill only recently had his first parole hearing in 2014 where he was denied. The parole board's reasoning was due to the fact that Bill still maintains communication with anarchist groups and individuals; an odious excuse. Not only has Bill been in solidarity with the anarchist movement and the individuals and groups that take part in it, but black liberation movements and indigenous resistance movements. Through the years Bill has also taught GED classes at almost every prison he has found himself at, helping many prisoners get their GED. Bill is generous, principled, full of integrity and has never wavered from his politics or convictions. Bill would love to hear from all supporters."
https://sacprisonersupport.wordpress.com/support-bill-dunne/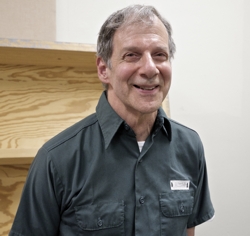 David Gilbert
#83A6158 -Shawangunk Correctional Facility
P.O. Box 700
Wallkill, NY 12589-0700
United States
"In 1970, responding to the murderous government assault on the Black Liberation Movement and on the unending, massive bombings of Vietnam, some of us went underground to raise the level of resistance, forming the Weather Underground Organization, which functioned for 7 years. By the end of the 1970s, after the WUO dissolved, I tried to work more directly as an ally of the black liberation struggle. On 10/20/81 I was captured when a unit of the Black Liberation Army and allied white revolutionaries attempted to take funds from a Brinks truck, with the tragic results of a shoot-out in which a guard and two policemen were killed. Subsequently, Mtayari Shabaka Sundiata was killed by police, while many other comrades were captured and given long sentences. I was convicted under New York's "Felony Murder" law. That means that even with no allegations of doing any shooting, any participant in a robbery bears full legal responsibility for all the deaths that occur. I was given 75 years to life and cannot even be considered for parole before 2056. Any hope for my eventual release is totally bound up with qualitative social change for all, advances big enough to lead to the recognition of PPs in the U.S. and/or major reform of draconian sentencing structures.
The starting point for me is identifying with other people. That solidarity, that tenderness, mandates standing with the oppressed—the vast majority—against the power structure…The Civil Rights Movement also showed me more of a sense of humanity and nobility of purpose than I found in the white suburbs where I grew up." (Political Autobiography, David Gilbert - 10/13/08)
Recently family and friends have formed a group to provide support and look out for my legal interests. They can be reached at:
Friends of David Gilbert, P0 BOX 7326, Capitol Station, Albany, NY 12224 or
freedavidgilbert@gmail.com
https://www.thejerichomovement.com/profile/gilbert-david
Jaan Karl Laaman #10372-016

USP McCreary

Post Office Box 3000
Pine Knot, Kentucky 42635
"Jaan Karl Laaman is an Anti-Imperialist political prisoner, imprisoned for actions carried out by United Freedom Front (UFF)­ a left-wing guerrilla group active in the US in the early '80s. He is currently serving a 98 years sentence for charges ranging from Seditious Conspiracy, firefights with government forces and weapon possession.
The UFF was a clandestine revolutionary organization active in the United States in the early 1980s. The group targeted government institutions and major corporations that had ties to the South African Apartheid system or right-wing paramilitaries in Central America. This included taking actions directly against the South African and United States governments. The UFF carried out targeted bombings of corporate buildings, courthouses and military facilities as well as bank robberies to fund revolutionary projects. Jaan was deeply involved in anti-South African apartheid organizing."
http://abcf.net/prisoners/jaan.htm
Marie (Marius) Mason 04672-061
FCI DANBURY
Route 37
Danbury, CT 06811
"Marius Mason was arrested in Cincinnati, Ohio in March 2008 and charged in federal court with 4 counts of arson and conspiracy to commit arson. The charges stemmed from his involvement in environmentally motivated actions claimed by the Earth and Animals Liberation Front that occurred during 1999-2000. Marius and three other individuals were charged with, among other things, the destruction of an office tied to research of genetically modified plants at Michigan State University and the destruction of logging equipment outside of Mesick, Michigan.
Marius is always in need of penpals. Letters are his main connection to the outside world, and as people become more digitally focused and less familiar with writing letters, letters have dropped off, contributing to his isolation.
When writing to Marius, keep in mind that all his mail is read by prison staff. For this reason, do not mention any illegal acts or actions. Letters that mention other Green Scare prisoners may be rejected.
Your letter and envelope must contain your first and last name when writing. If letters are not entirely in English, they may be delayed up to several months. Be sure to include your return address on the envelope and in the letter/card. You may also want to include his name and prisoner number on the letter/card in case it gets separated from the envelope during processing. Page numbers are also helpful in case of lost pages (example: page 1 of 5).
Last, letters and envelopes with anything "affixed" to the letter or card – such as glitter, glue, or white-out are not permitted but do not let that stop you from sending a colorful letter! Pen, pencil, crayon and paint in the letter (not on the envelope) are accepted. Marius can also receive articles printed from the internet or photocopies but no newspaper clippings.
If your mail is rejected, let us know at supportmariusmason@riseup.net"
https://supportmariusmason.org/support-solidarity/
Jeremy Hammond, #151960859
Grady County Jail
215 North 3rd Street
Chickasha, OK 73018
"Jeremy Hammond is a member of the hacktivist network Anonymous and a gifted computer programer whose case has attracted the attention of activists, civil libertarians and those concerned about the rights of whistleblowers. He is currently spending a decade in prison for allegedly disclosing information about the private intelligence firm Strategic Forecasting, Inc. (Stratfor), revealing that they had been spying on human rights defenders at the behest of corporations and governments. WikiLeaks published these files in partnership with 29 media organisations worldwide as the
Global Intelligence Files
."
https://freejeremy.net/take-action/writing-to-jeremy/
Michael Little Feather Giron
PO Box 37065
Albuquerque, NM 87176
Little Feather is a political prisoner who served a 36 month federal prison term pursuant to a non-cooperating plea agreement. He is one of several water protectors federally sentenced in relation to the NoDAPL movement at Standing Rock.
A statement from Little Feather on June 4, 2018:
"Please let our people know that I love them and I'm honored to be where I am at for them. I want our people to know also to never give up hope on our movement. Our struggle is only the beginning and that we need to remember that what we stand for and fight for, are the essence of our movement. Mitákuye Oyás'iŋ."
https://www.freelittlefeather.com
Red Fawn Fallis #16358059 Unit E
Federal Correctional Institution
5701 8th St.
Dublin CA 94568
FREED as of 9/11/20
"Fallis was arrested in October 2016 when hundreds of law enforcement officers descended on a protest camp in the pipeline's path to forcibly evict its residents. She was accused of firing three shots from a revolver underneath her stomach after being tackled by several officers and pinned face down in a ditch alongside the highway.
As The Intercept first reported last year, the gun Fallis was accused of firing belonged to an
FBI informant named Heath Harmon
who had developed a romantic relationship with Fallis in the weeks leading up to her arrest. Harmon told state and federal investigators that he met Fallis at the water protectors' Rosebud Camp after being tasked by the FBI with serving as an "observer" of the protest movement. He said he had been recruited by his brother, Chad Harmon, a Bureau of Indian Affairs police officer." (The Intercept)
"Living in prison is expensive. Phone calls can cost as much as 25 cents/minute. You can provide for items to make Red Fawn's stay more comfortable, like snacks and changes of clothing. Items for prayer, such as sweetgrass and sage, are notoriously expensive in prison, and can support Red Fawn to lead ceremony and prayer on the inside as she heals from the trauma of violent arrest while defending our water."
https://www.standwithredfawn.org
Michael "Rattler" Markus
Prisoner No. 06280-073
FCI Sandstone
Federal Correctional Institution
PO Box 1000
Sandstone, MN 55072
Rattler said in court yesterday that he came initially to deliver supplies but stayed in camp after the events of September 3rd when DAPL bulldozers destroyed sacred sites including grave sites, and private security forces sicced dogs on Water Protectors. He soon became an Akicita (or defender) standing between police and Water Protectors, with the aim of keeping everybody safe.
He was arrested in connection with the turmoil on October 27, 2016, a day in which law enforcement officials used sounds cannons, tanks, tasers, bean bags, rubber bullets and pepper spray against unarmed Water Protectors, and broke sacred objects, tore down tipis, confiscated prayer staffs and demolished an
inipi
(or sweat lodge), arresting the people in the middle of ceremony within. But he wasn't indicted until February, 2017. Freeman says that Rattler's arrest was politically motivated as a justification for law enforcement's brutality on October 27 and November 20.
After an hour of testimony from five character witnesses who spoke of Rattler's reliability, selfless service to others, and commitment to the Red Road of sobriety and spirituality, prosecutor Gary Delorme said that punishment was in order because "what if the fire had spread and the area had been engulfed in flames?"
"This system is not set up to punish people for what
might
have happened," Freeman said.
https://waterprotectorlegal.org/michael-rattler-markus-sentenced-to-36-months-will-self-surrender-in-november/
James Angry Bird White
PO Box 755
Fort Yates, ND 58538
Angry Bird was not sentenced to federal prison, but he is consistently monitored while on probation. Caution regarding contents of letters must be used, as federal officers can search his home or belongings at any time:
"I did what I thought was right for the safety of others I might have known and others who I never met.
I now know that we live in two different worlds on the same earth – the one we live in and the one you live in. I am still in a deep fog between both worlds. The world I live in includes the ways we were taught and how to show respect.
I tried to keep everyone safe in camp, and also to keep the water and the earth safe from danger that will occur in the future.
Life is tough for many, as we all know, and good for so few. For us growing up, being in boarding schools was not so good. But we are still living, trying to forget the pain and shame of what happened to me and so many others at a young age.
The way people in the other world that you live in see us and judge us is easy to understand for they do not live in my shoes or climb the ladder I have to climb or had to climb.
I tried to live in both worlds – as a vet and a father sending my offspring and others to the other world to make a better place. We all need to come to an understanding that we are killing the earth for money and profit. But we forget what we are destroying for our future generations. We need to come together as one – not as one better than the other – and to remember it's going to take us all to help fix what we're destroying. If not for us, then for our children and children's children to live.
I tell others that you must travel the path you need to travel. Don't look at the bad but look at the good to help you reach your goals."
https://waterprotectorlegal.org/james-angry-bird-white/
Ana Belen Montes
ANA CANNOT RECEIVE PUBLIC MAIL. IF YOU WOULD LIKE TO SEND HER A BOOK, PLEASE CONTACT US.
Ana Belen Montes was hired by the Defense Intelligence Agency (DIA). Due to her capabilities, she was sent to the Air Force Base in Bolling, Washington, where she worked as a specialist in intelligence investigation. She rapidly was granted access to almost everything known to the intelligence community related to Cuba. Due to her position, she belonged to a secret, "inter-agency working group on Cuba", gathering all most important analysts in federal agencies, such as the CIA, the White House itself and the State Department. Allegedly for 16 years, she shared the information at her disposal with Cuba. She felt the U.S. government's actions against Cuba were unethical and unfair.
On September 21st, 2001, she was arrested by FBI agents while in her office at the DIA headquarters in the Bolling Air Base in Washington DC. Some days later she was accused of "conspiracy to commit espionage" in favor of Cuba. She pleaded guilty for her actions.
On October 16th, 2002, she was sentenced to 25 years in prison with no parole. Eventually, she was transferred to the Federal Medical Center, Carswell, within the U.S.A .Navy military Base in Fort Worth, Texas. This federal prison is for criminals with mental or physical illness; she is confined in the psychiatric area, although she is free from any illness of this kind. Her release date is scheduled for July 1st, 2023.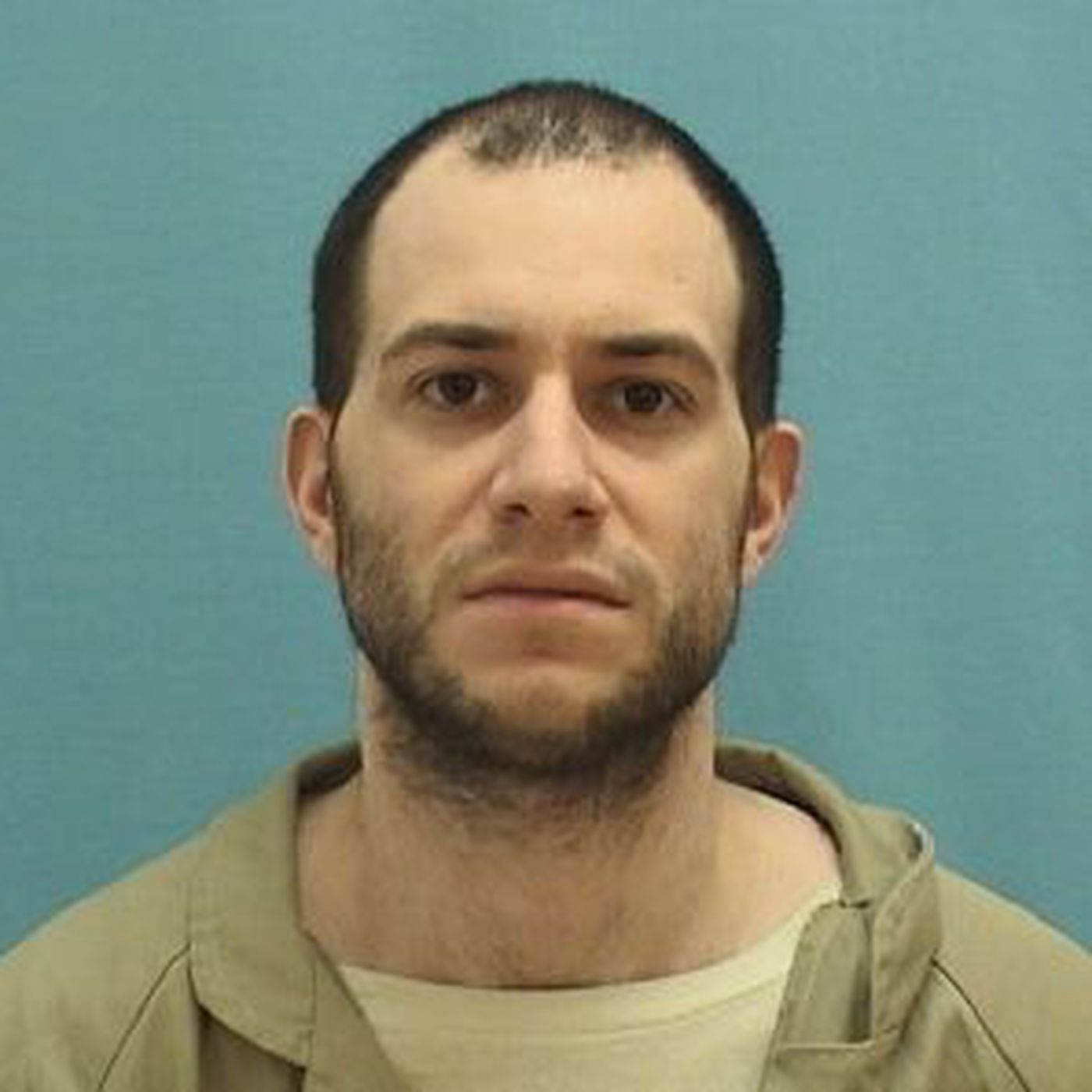 Jared Chase M44710
Dixon Correctional Center
2600 North Brinton Avenue
Dixon, IL 61021‬
United States
Jay, of the NATO 3, is serving an 8-year sentence for helping undercover cops with their own idea to make molotov cocktails, that were never used, to protest the 2012 NATO summit in Chicago. He and his co-defendants were acquitted of many of the original charges, but convicted on lesser charges including misdemeanor mob action and possession of an incendiary device with intent to commit arson.
He was scheduled to be released on parole in May 2016, however, in April 2016 he pleaded guilty to a charge stemming from an incident with Cook County Jail guards during his pre-trial confinement and was sentenced to an additional year. His release date was extended to 6/6/19 presumably due to losing "good time" credit. He likes receiving mail and books (off his Amazon Wishlist), but may not write back. His last posted projected release date was November 2019, but is being held with a pending hearing in December.
https://www.prisonersolidarity.com/prisoner/jared-jay-chase
The Cleveland 4 were four Occupy Cleveland activists—Brandon, Connor, Doug, and Joshua "Skelly." They were arrested on April 30th, 2012, accused of plotting to blow up a bridge. But it was the FBI, working with an informant, that crafted the plot, produced the "explosives," and coerced these four into participating.
Connor, Doug, and Brandon took non-cooperating plea deals and pled guilty to all charges. The judge applied a "terrorism enhancement" to their sentences, elongating their sentences as well as subjecting them to harsher prison conditions. Doug is serving 11.5 years, Brandon 9 years 9 months, and Connor 8 years 1 month—all to be followed by lifetime supervised release.
The Cleveland 4 would greatly appreciate your words of support through letters, cards, photos, and postcards. You can also send them books from their book wish lists.
https://www.cleveland4solidarity.org
Matthew Paul DeHart, #06813-036
FCI Ashland
Federal Correctional Instituion
P.O. Box 6001
Ashland, KY 41105
"Matt DeHart is a 31-year-old former US Air National Guard drone team member and alleged WikiLeaks courier, who worked with the hactivist group Anonymous. While serving with the US Air National Guard, Matt DeHart had become disillusioned with post-9/11 America when he realized that the CIA knew it was killing children and innocents. A longtime member of Anonymous, in mid-September 2009, he found an unprotected file, an FBI investigation into the CIA, on The Shell, a server he ran. He deleted the file but it later reappeared in encrypted form on another server he had access to, and was destined for WikiLeaks.
The FBI raided the DeHart family home on 25 Jan 2010 and seized Matt's computer together with every data storage device in the house — except for two hidden thumb drives, which he says contain Anonymous contact information, server logs from The Shell and leaked documents.
Believing the search of his family's home was related to national security and his involvement with Anonymous, Matt went to the Russian Embassy, seeking protection. His request was denied, he tried the same at Venezuela's Embassy and was again turned down. Eventually he enrolled in a college in Canada.
Throughout the Board's investigation, the CBSA refused to release the encrypted thumb drives to the DeHarts' family lawyers, meaning that their contents could not be used to support the family's asylum claim. Following the IRB decision, Matt DeHart was taken from his prison cell and deported. He was handed over in to federal custody in the US on 1 March 2015."
https://mattdehart.com
Fran Thompson #93341
Nebraska Correctional Center for Women
1107 Recharge Rd, York NE 68467-8003
Fran is a prisoner in Missouri who was sentenced to life for self-defense in 1994. Prior to her incarceration, Fran lived on a farm in Knox County, Nebraska. She was a dedicated animal rights and environmental activist. After a man who was stalking her threatened to kill her and then broke into her house, Fran shot and killed him in self-defense but was charged for murder.
Fran's case was highly politicized. Fran had taken on the prosecutor and local government during her activism, organizing against two big projects, the Walden Egg Factory and a Nuclear Waste Facility, that would have brought the County big profits. For her commitment to animals and the environment, she was treated harshly in the local courts. She was not allowed to enter a plea of self-defense and received a life without parole sentence.
https://freefran.noblogs.org/